We provide unique, one-of-a-kind, thick slab and live edge products for home, office and commercial clientele. Excellent quality, great craftsmanship and attention to detail make our product stand out from the rest. We support our local economy by using wood sourced from Canadian, independent mills and by employing local people in our production shop .
100% Produced and manufactured in Canada.
Western Red Cedar arbor vitae or scientifically, Thuja plicata has been a staple for First Nations People of Canada's west coast for thousands of years. This tree provided them with material to build shelter, clothing, tools and transportation.
We honor the Spirit of the Tree in all our products.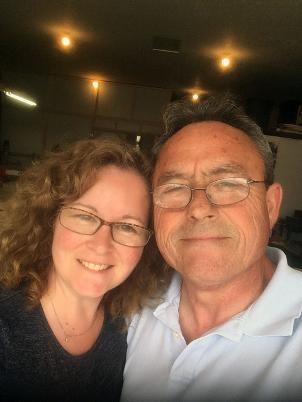 Joe and Carey Amato have been together for 30 years and have worked side-by-side for most of that time with their own various types of business. Together they have been graphic artists and sign manufacturers, professional pond & waterfall builders and now creators of beautiful live edge wood furniture.
We believe live edge furniture does not have to be limited to large, expensive pieces. Many homes have smaller spaces where an appropriately sized live edge wood accent works perfectly and coordinates well with any design. We keep our manufacturing process simple which results in fair pricing for our clients.