We have a great selection of Cedar, Maple, Western Yew and Fir in a variety of shapes and sizes. From tables to benches, mantles to shelves - custom made for your specific requirements.
Call today for a specialized quote for your custom decor project!
780-499-4288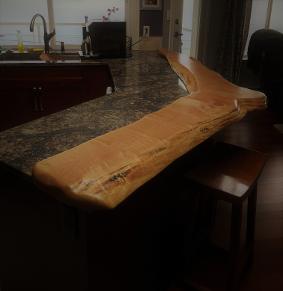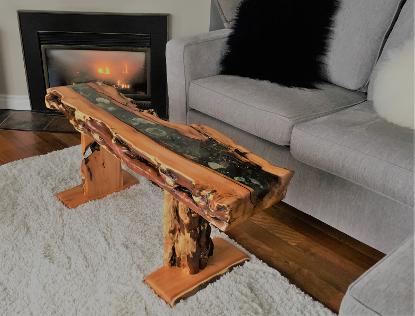 Granite counter tops are great - except the cold sting you get when you rest your arm on it. We've come up with a solution for this situation - put live edge wood armrest on it!
You may think that live edge furniture and accents are for large homes/spaces only. Think again. This beautiful Broadleaf Maple accent was installed in a cozy condo in Qualicum Beach!
In fact, these folks liked our product so much, they ordered a "just-the-right-size" Western Yew Ocean Dreamscoffee table to match!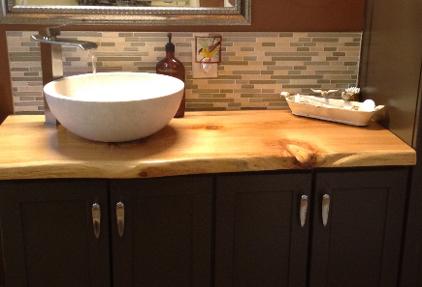 A client was renovating her bathroom and decided to add a touch of stylish warmth to her modern design. After discussing her vision with Joe and choosing her slab of Western Red Cedar, we went to work with leveling, sanding and finishing the piece to her specifications.
The result is a beautiful live edge top for the vanity, which works well with the rest of this renovation's design elements!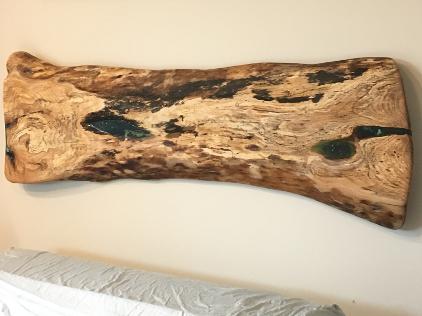 If you are looking for something unique, stylish, chic with a dash of the Wild West Coast,then an 'Ocean Dreams' headboard is the way to go! We can produce the perfect size headboard for your needs. All you have to do is come to our production shop, choose your wood slab and leave the rest to us!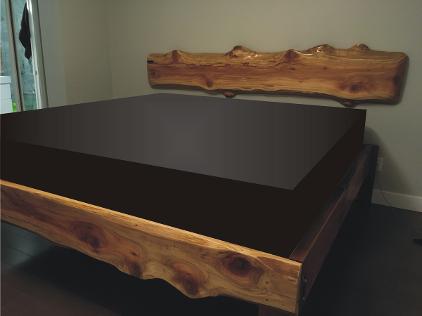 When you LOVE Live Edge Wood Accents, you just have to have it! This Custom-built King size bed and headboard were just the right touch for this wonderful couple and their new home in Qualicum Bea
ch.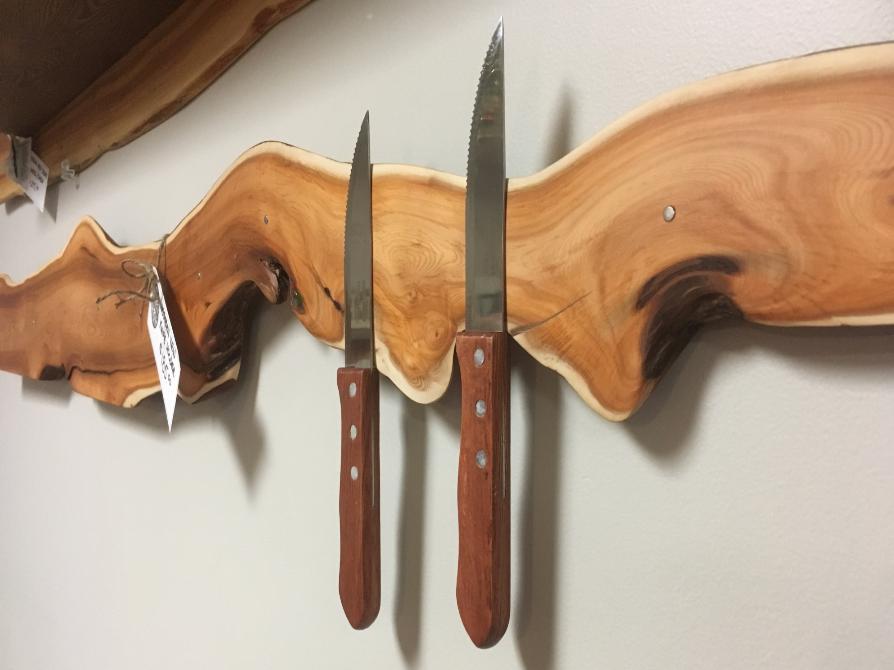 What do you get the Chef who has everything? Why, a knife rack of course! Our artisans will custom size a magnetic knife rack for your space and the number of knives you wish to display on a beautiful Western Yew character piece!
Our St. Albert Location in The Enjoy Centre